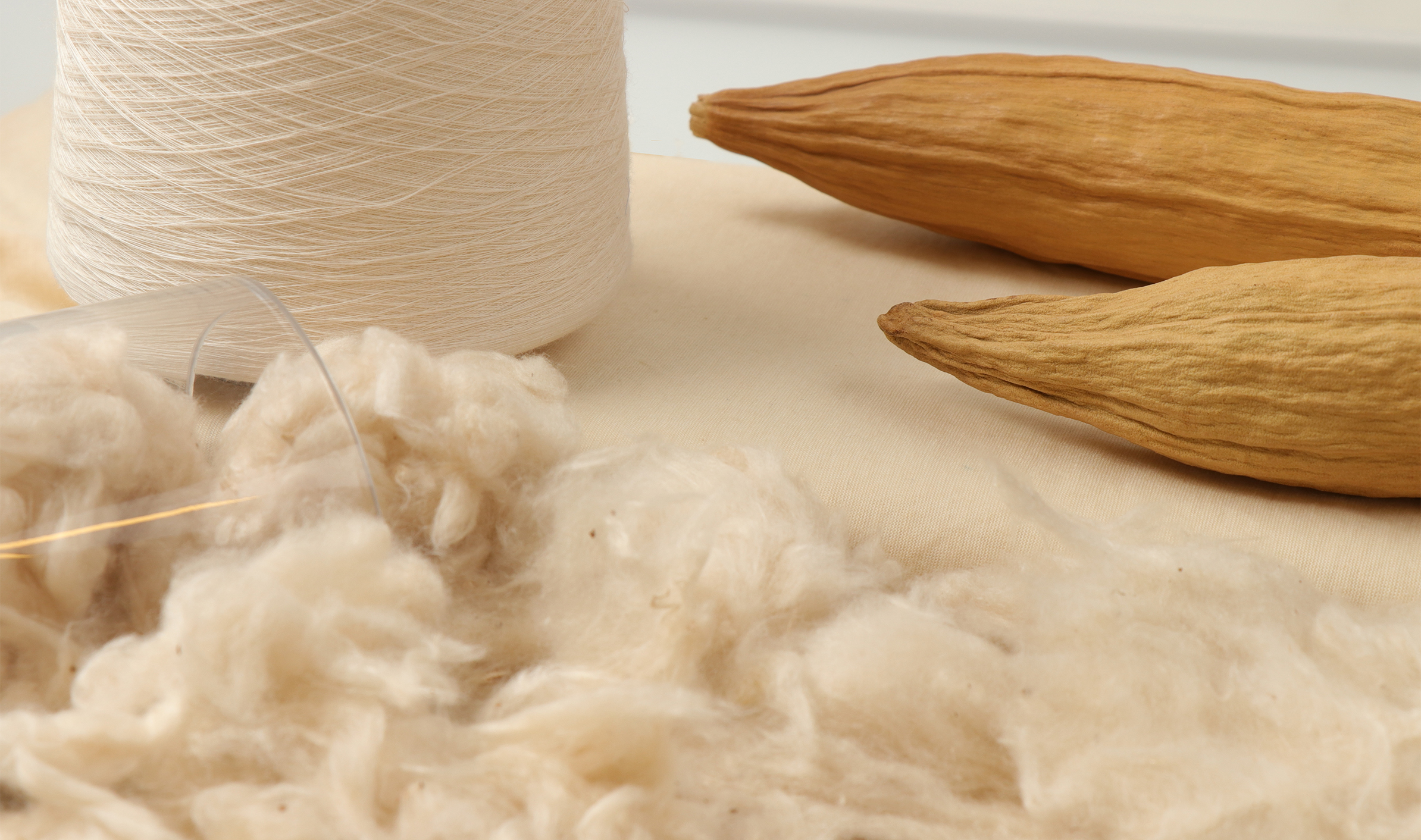 A FIBRE TRADITIONALLY USED AS INSULATION BECOMES A QUALITY YARN
Thanks to the know-how of ALBINI_next and ICA Yarns, the Albini Group company specialized in the production and sale of yarns, the K-Air project saw the creation of yarns containing up to 25% kapok blended with Supima organic cotton, reaching a yarn count of Ne 60/1.
Kapok is a fibre of natural origin obtained from the inedible fruit of the Ceiba Pentandra tree, a member of the bombacaceous family. As it is a very short fibre (17 mm average), it is typically used as filling for pillows and duvets.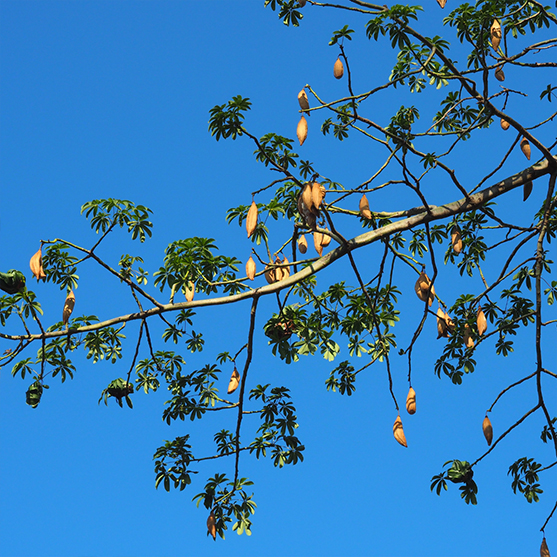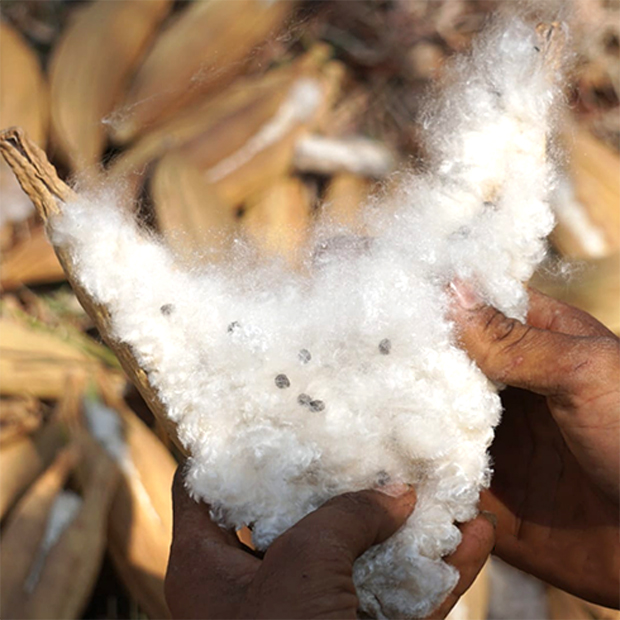 A comprehensively sustainable fibre
Kapok is a sustainable and regenerative product, 100% pure and natural, unsuitable for human and animal consumption, whose production leaves an ecological footprint of zero.
Kapok fibre is high-performance and has many properties: it is light and hollow, and therefore suitable for thermoregulation, it has antibacterial, hypoallergenic and insect-repellent properties and, finally, gives textile products a fluffy silky hand and a dry texture.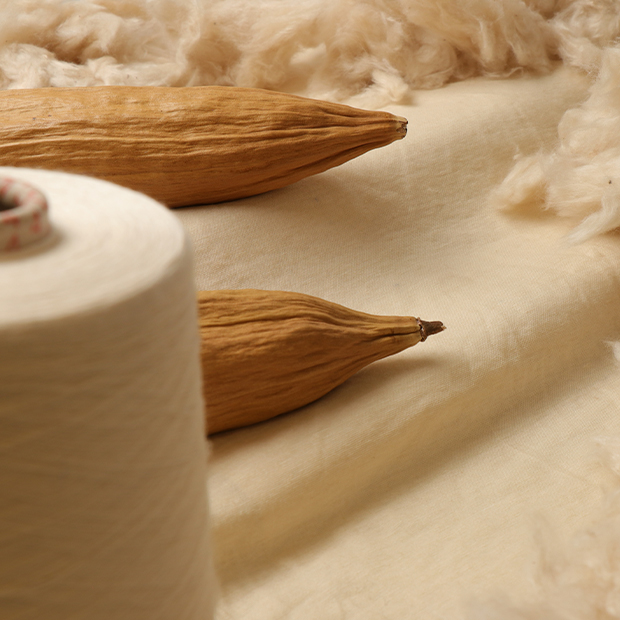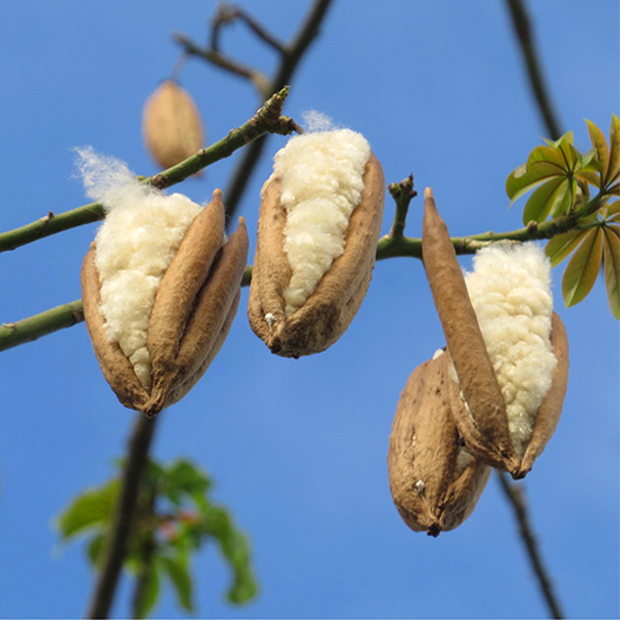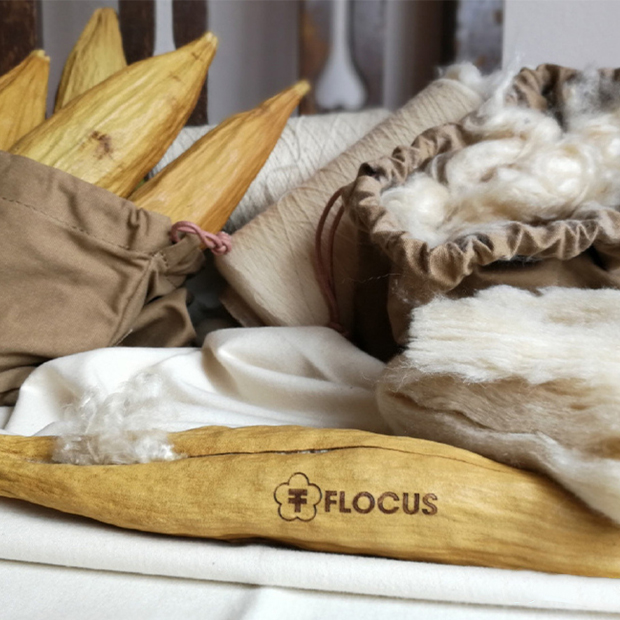 For the K-Air project, ALBINI_next collaborated with Flocus, the world leader in the treatment of this fibre. Flocus also differentiates itself for the attention it pays to the social and environmental impact of its business. For this reason, it is building a manufacturing plant in Indonesia according to the principles of Corporate Social Responsibility and planting kapok trees in areas that risk desertification.
PROJECTS
We transform ideas into concrete actions to bring sustainability to the textile industry.