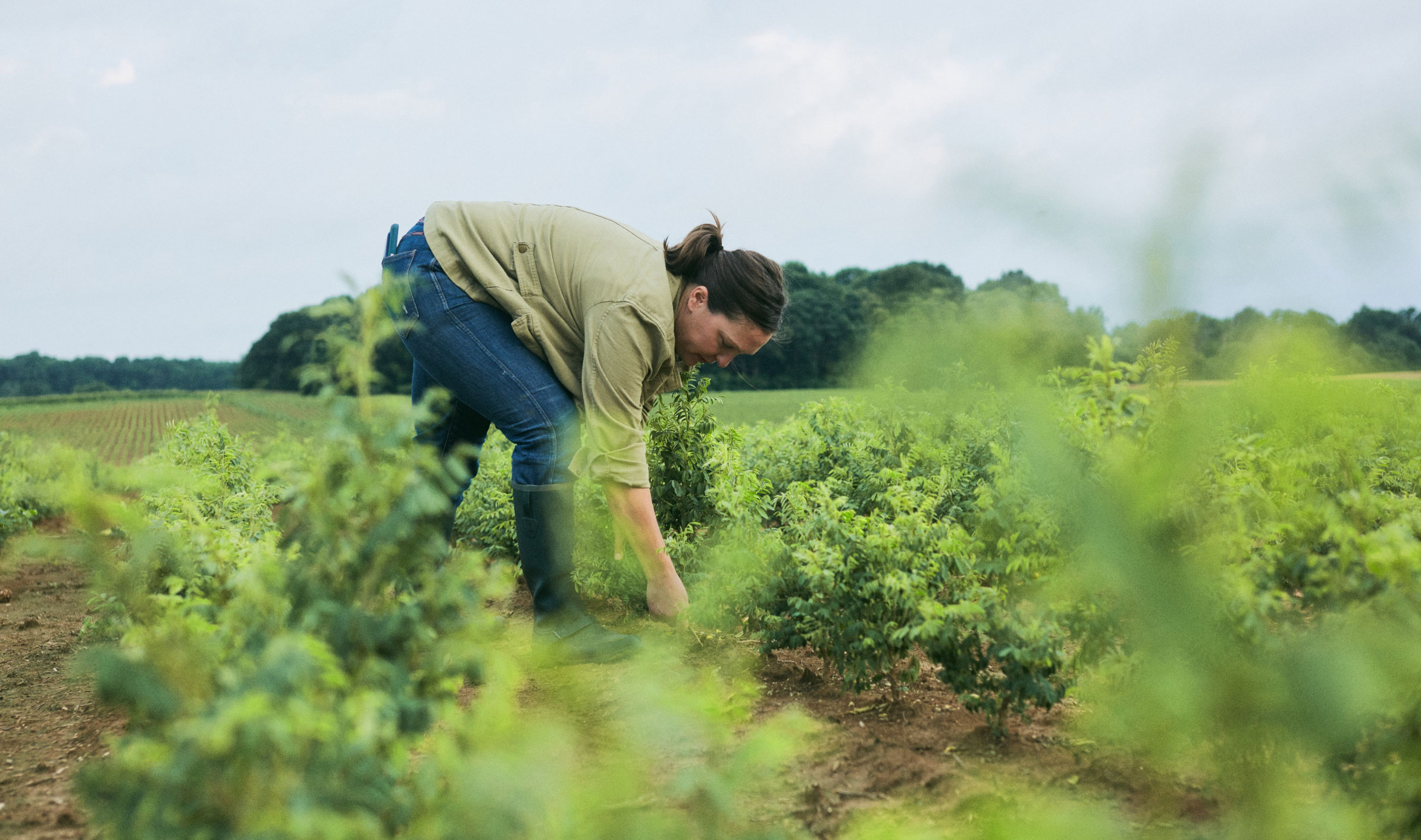 NATURAL INDIGO FROM STONY CREEK COLORS
In order to develop the application of natural indigo to cone-type yarn dyeing, ALBINI_next decided to collaborate with Stony Creek Colors, an American manufacturer of the world's only 100% plant-based indigo certified USDA BioPreferred™.
This indigo is derived from the Indigofera suffruticosa plant, cultivated by regenerative farming practices in the regions of Tennessee, Kentucky, and southern Florida (USA).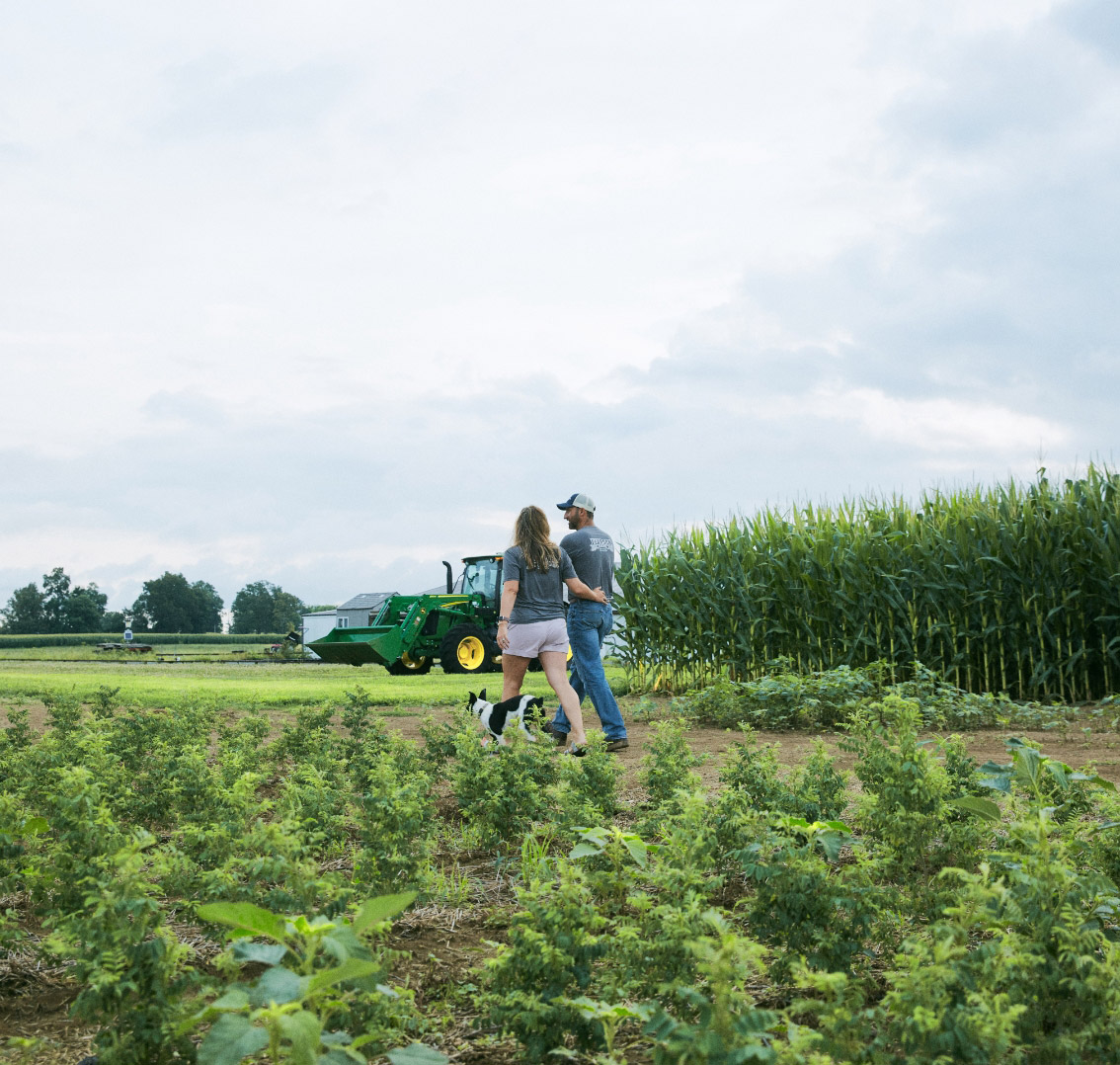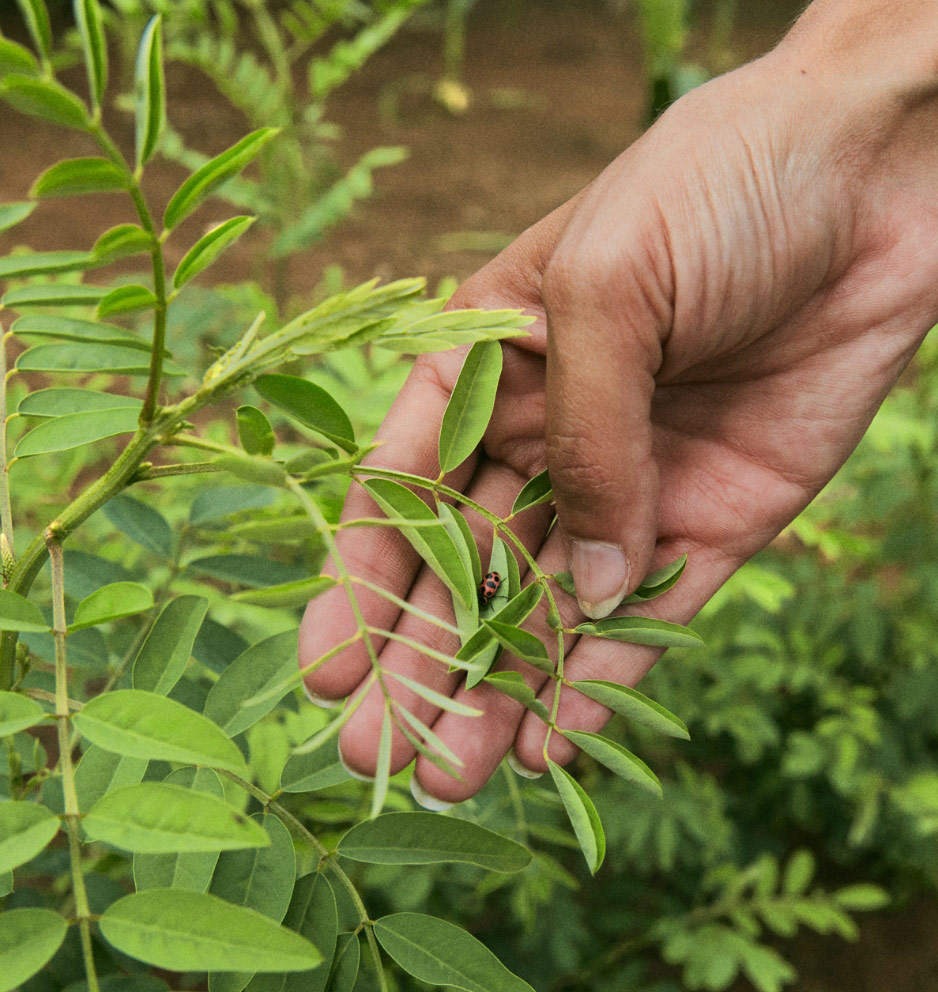 REGENERATIVE FARMING
Sustainable agriculture
Stony Creek Colors adopts a regenerative farming method, meaning one based on restoring and regenerating natural resources by avoiding mechanical intervention and intensive farming practices, thus ensuring the ecosystem's long-term state of health and the ability of the terrain to recuperate.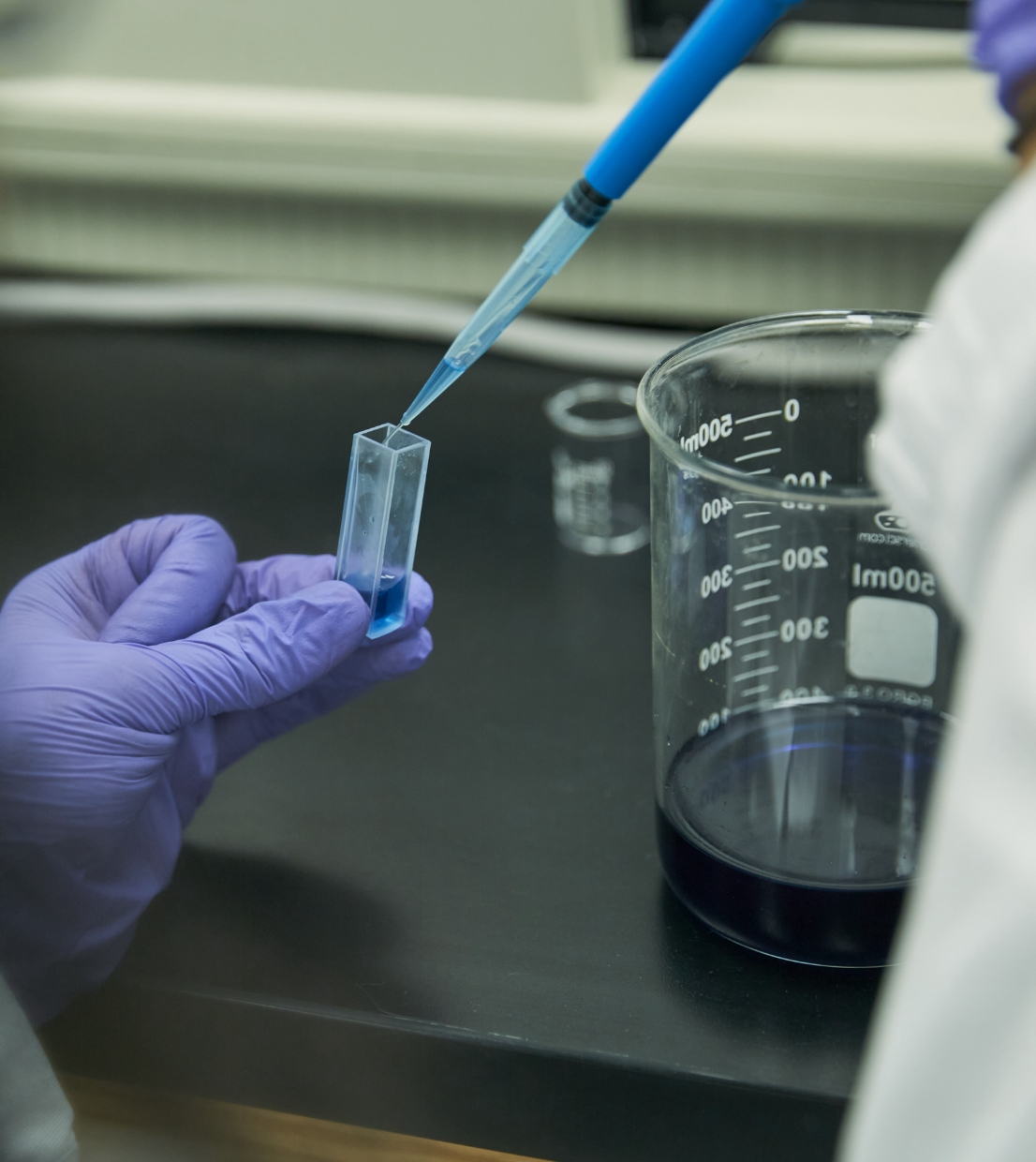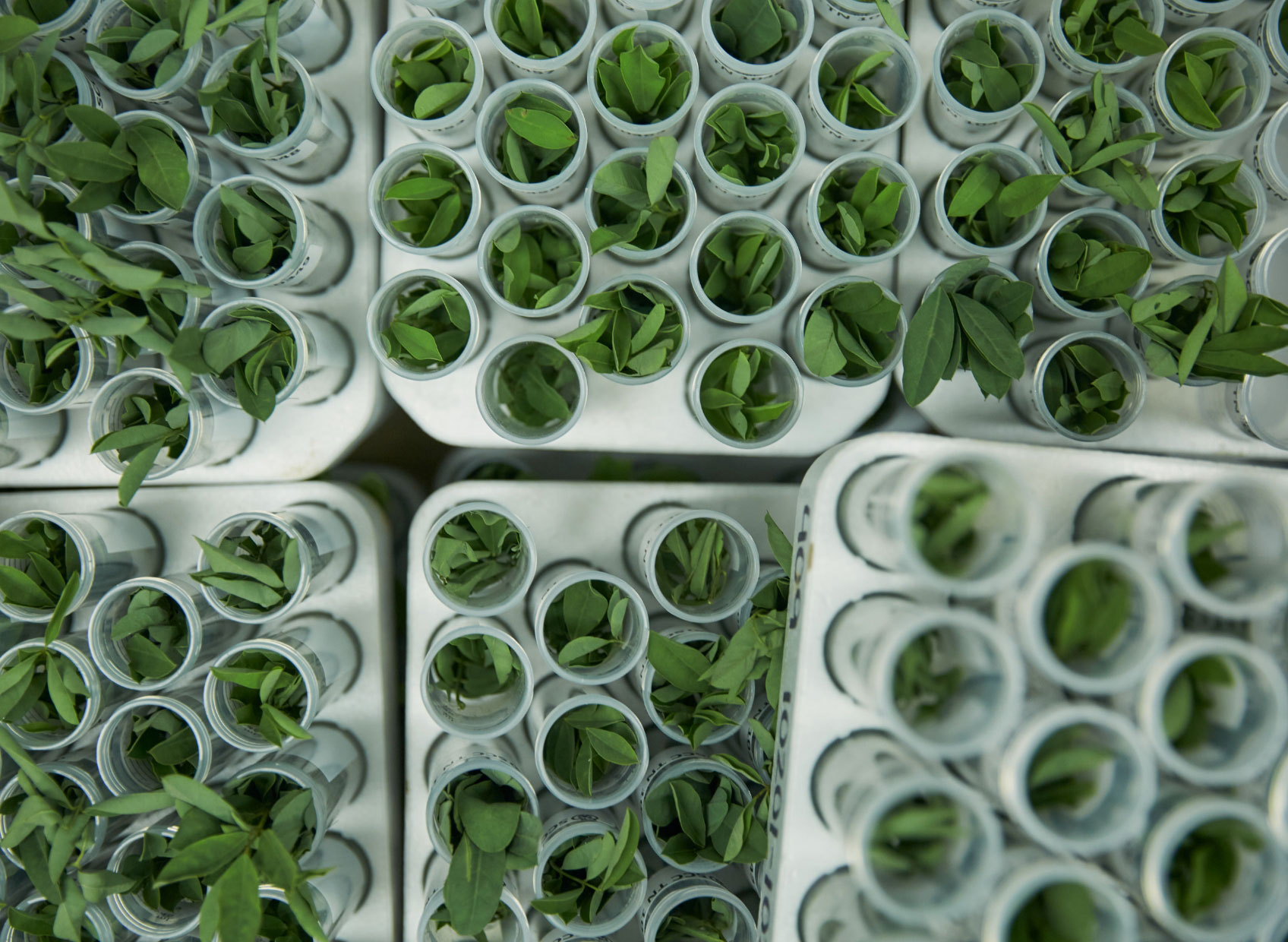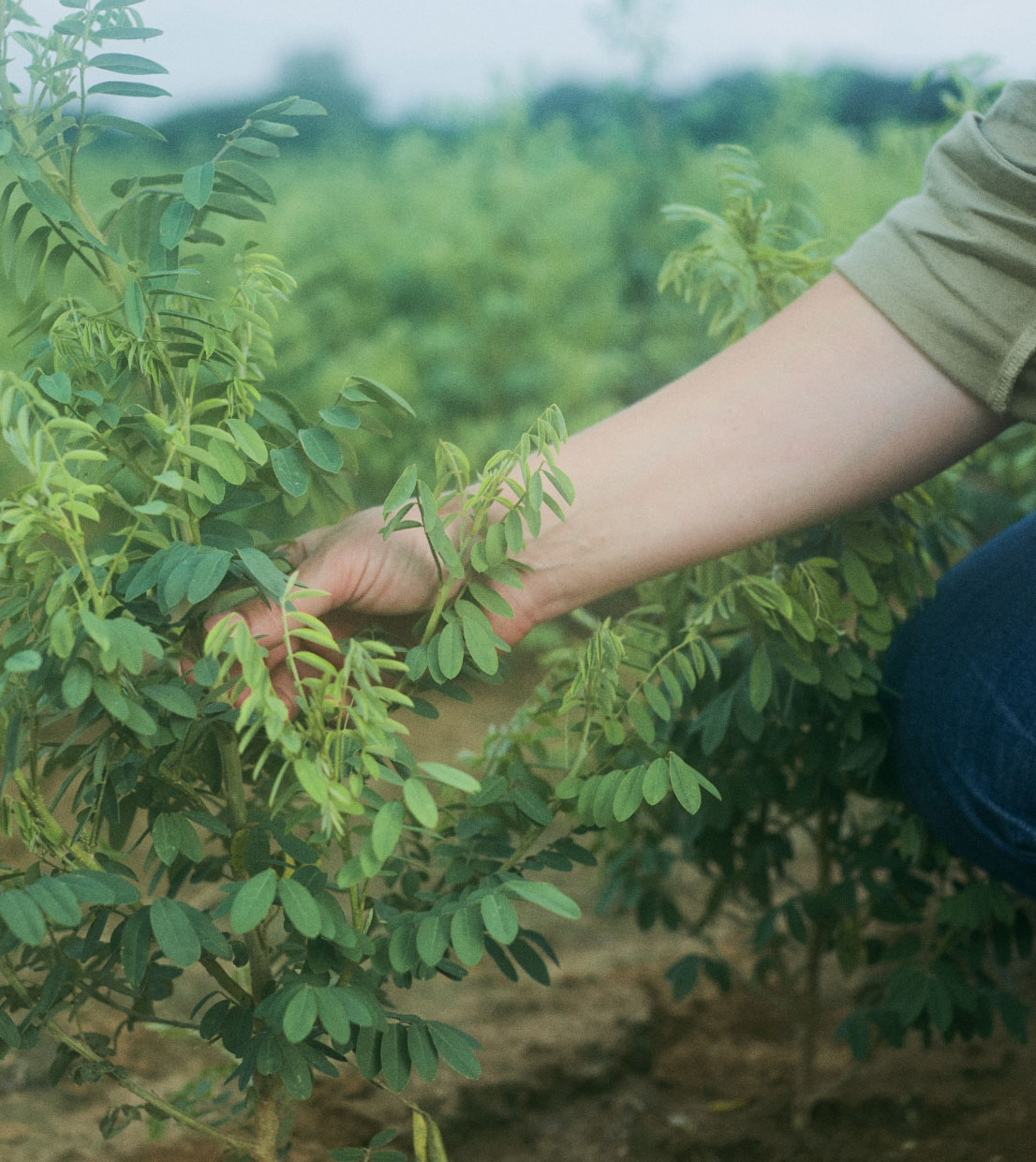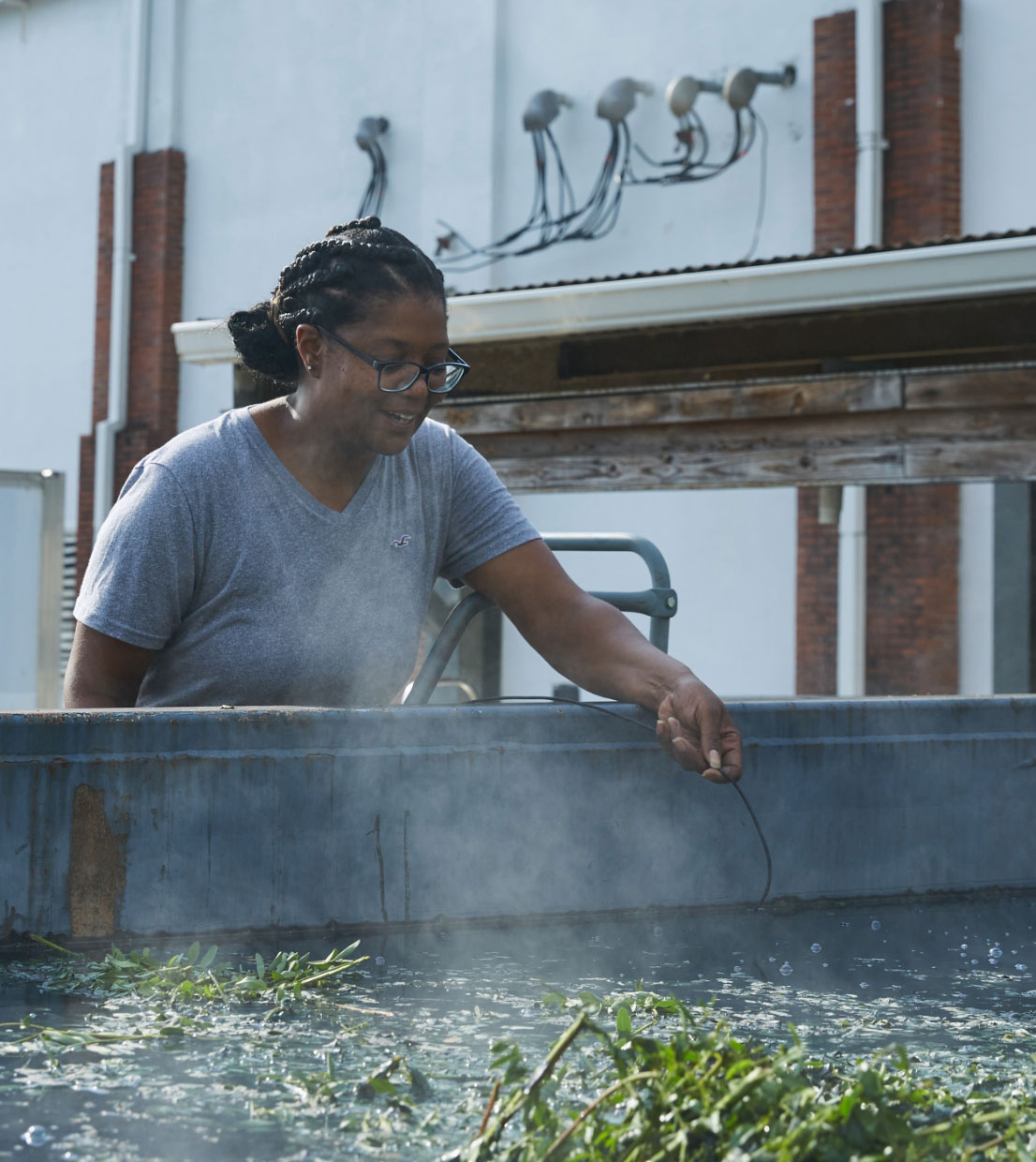 Cone-type yarn dyeing to industrialise the use of natural indigo in the textile-fashion industry.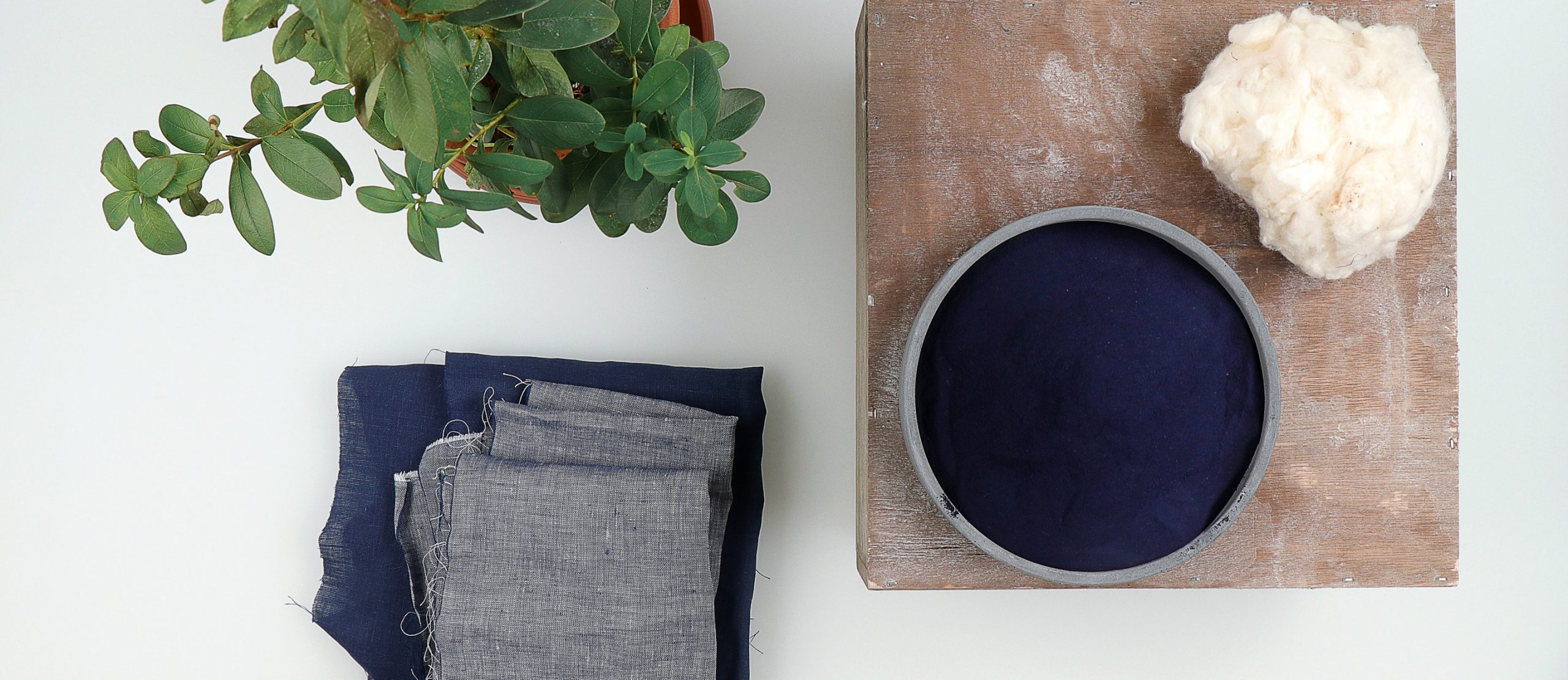 Once harvested, the indigo plant is transformed into a dye in three stages: extraction, oxidation and subsequently, pulverisation.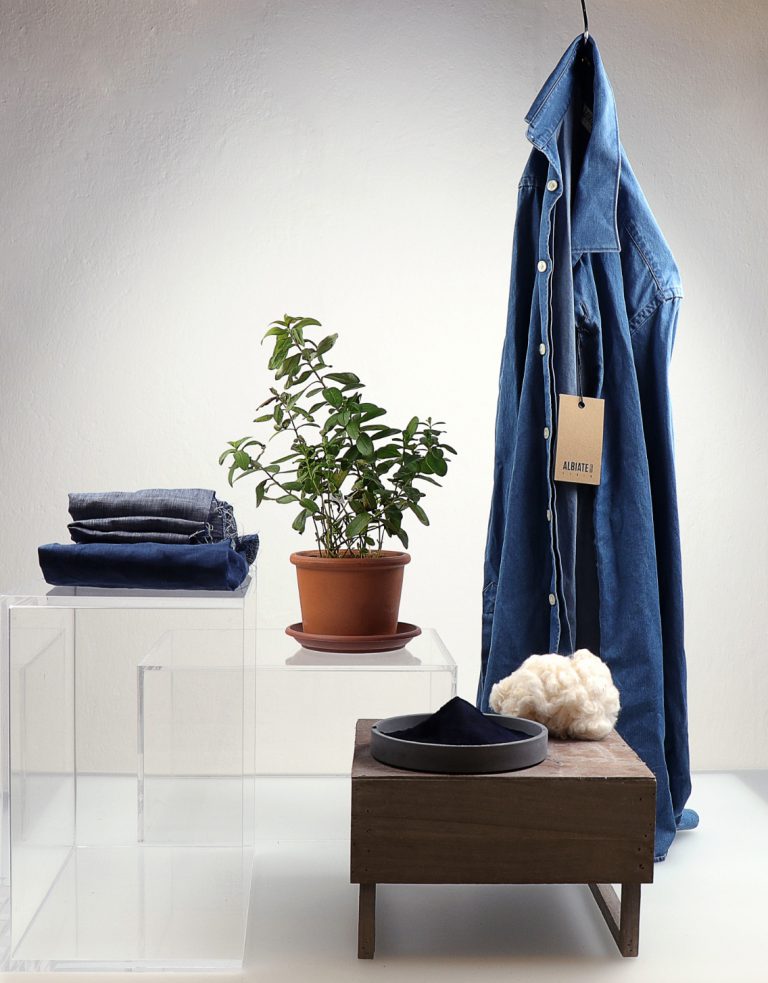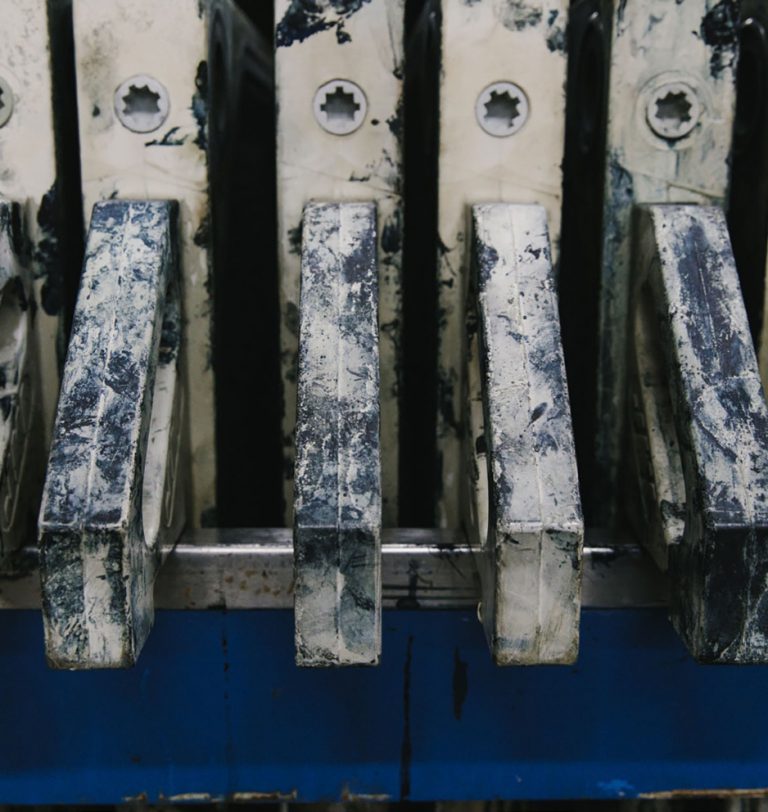 ALBINI_next was able to industrialise the right chemical formula to apply the dye directly to the yarn while ensuring that the auxiliary products used in the entire process are ecological and consistent with the sustainability of natural indigo production.
CONE-TYPE YARN DYEING WITH NATURAL INDIGO
The colour palette 100% indigo consists of three colour varieties: from light to dark blue.



The industrialisation of the cone-type yarn dyeing with natural indigo now is used by the Albini Group to dye its organic and traceable BIOFUSION® cotton yarns. ALBINI_next has also studied the development of other colours using natural indigo as a base. These colours can be applied on exclusive orders.
Exclusive over-dyes shades obtained with natural elements




To achieve these shades, the natural indigo is dyed in the lighter shade and then over-dyed with other natural elements such as tannins or dyeing plants. Depending on the color that is used in the over-dyeing, the basic indigo undergoes a particular variation in tone. The colors derived from the double dye can be faded and treated like the classic natural indigo.